Bewitching Rose Scent
The favorite flower of women and considered as the "Queen of flowers", the rose symbolises love and passion par excellence.
The natural essence of roses, universally used in perfumes, is obtained by distilling freshly harvested flowers.
The Jeanne en Provence's range Rose Envoûtante, creamy and delicate, gives you a feeling of sweetness and well-being.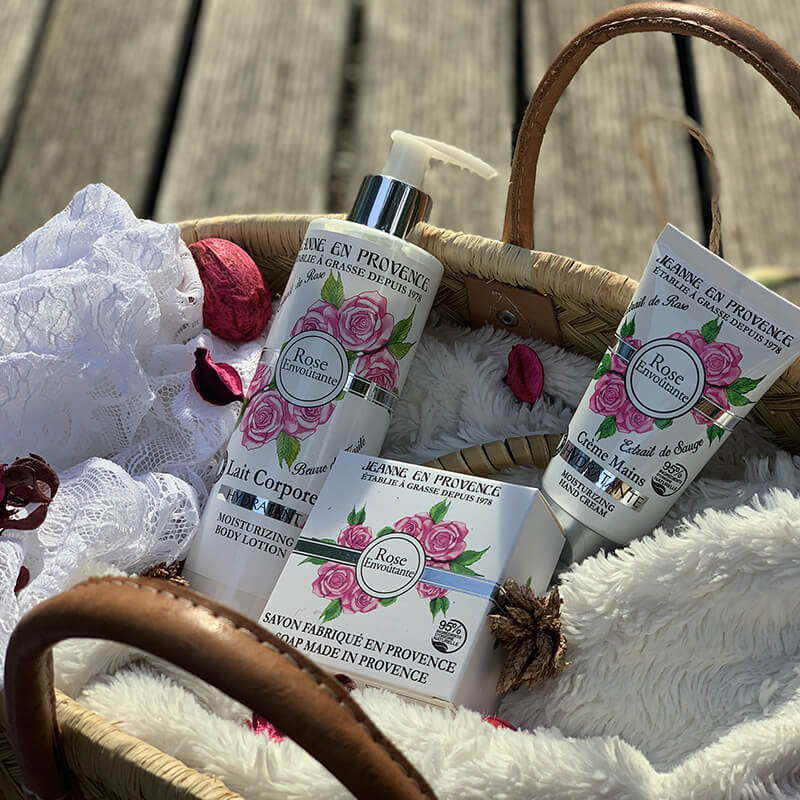 Discover our Bewitching Rose products