Bewitching Rose Scent
The favorite flower of women and considered as the "Queen of flowers", the rose symbolises love and passion par excellence.
The natural essence of roses, universally used in perfumes, is obtained by distilling freshly harvested flowers.
The Jeanne en Provence's range Rose Envoûtante, creamy and delicate, gives you a feeling of sweetness and well-being.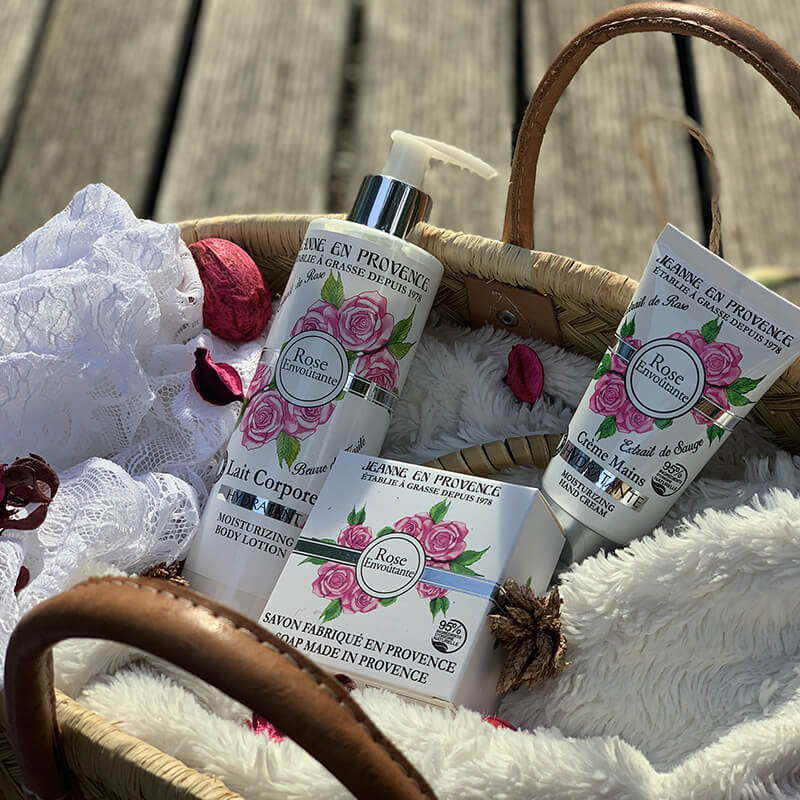 Discover our Bewitching Rose products
Rose Envoûtante Giftset

Natural rose essence is universally used in perfume. It is obtained through the distillation of freshly-harvested flowers. The flowers are hand-picked in the morning and then processed as quickly as possible so as to preserve their freshness.

This giftset contains: 1 Eau de parfum 60ml, 1 solid soap, 1 hand cream 75ml.