Citrus verbena scent
Abundant in Mediterranean gardens and rich in vitamin C, citrus fruits are an invaluable antioxidant, perfect for the health of everyone.
Verbena, for its part, has a deliciously refreshing scent and its dermatological properties make it an ally of the parapharmaceutical industry.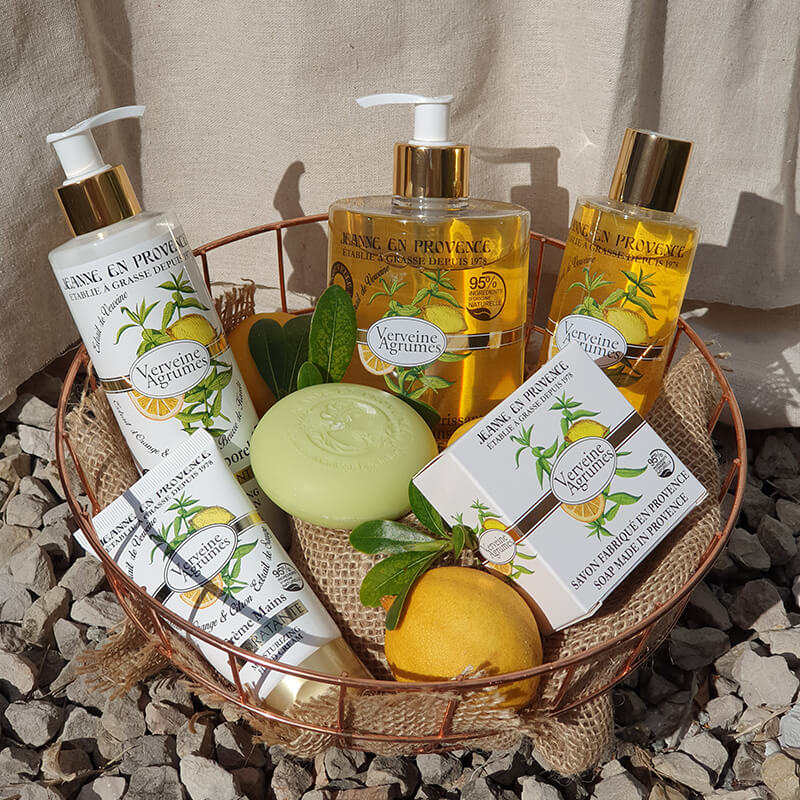 Discover our Verbena Citrus products
Verveine Agrumes Giftset

Verbena grows under the Mediterranean sun. It has a delightful refreshing fragrance and is a firm favorite with the parapharmaceutical industry due to its dermatological properties. This giftset contains: 1 Eau de parfum 60ml, 1 solid soap, 1 hand cream 75ml.